Der MELA Podcast
"STEP INTO THE FUTURE" is the podcast of MELAWEAR, addressing fashion, sustainability and social change. This is where the sustainable fashion company shares its knowledge, its own corporate philosophy, first-hand practical experience and provides insights into the textile industry. Discussions are held with players who actively deal with the topic of sustainability in various facets.
#55 Mela+ für unser Engagement in der Lieferkette
Warum unsere Kund*innen jetzt freiwillig mehr bezahlen können
Vor einigen Wochen haben wir die Kampagne MELA+ gelauncht und unsere Kund*innen können ab jetzt freiwillig 1 bis 10€ mehr auf MELA Produkte zahlen. Warum wir das machen und wie unser Engagement in der Lieferkette konkret ausschaut, erzählen wir euch in der aktuellen Episode.
#54 In the light of the climate crisis- Holding organizations & individuals accountable for their actions
Interview with Vivek Gilani
Todays episode is with our colleague Jonas who is chatting with his interesting and humorous friend Vivek Gilani, an environmental scientist, activist and sustainablity consultant from Mumbai. Vivek is spurring individual accountability to achieve a sustainable balance in global carbon emissions. For that he is creating a range of tools and solutions that enable citizens and institutions to measure their environmental impact and transform it through informed consumption choices. With his environmental agency CBalance Vivek has traveled with us to our shoe supply chain in Sri Lanka to measure the carbon footprint of our sneaker and to find out reduction potentials. Here the two will share insights and learnings from that journey.https://cbalance.in/
#53 Mode Made in Europe- alles fair?
Interview mit Henning Siedentopp
Der jüngste Skandal um Fynn Kliemann hat eine Debatte über das Label "Made in Europe" angestoßen. In unserer aktuellen Episode schildern wir unsere Sicht auf das Thema und verdeutlichen warum Textilproduktionen in Europa nicht automatisch fair und Textilproduktionen in Asien nicht automatisch unfair sind. Erst vor zwei Wochen hat Henning Produktionsstätten in Polen besucht und wagt sich an einen Vergleich mit Indien. Außerdem sprechen wir über das Thema Löhne. Wusstet ihr zum Beispiel, dass der existenzsichernde Lohn in Ungarn circa viermal so hoch sein müsste, wie der Mindestlohn, der aktuell gezahlt wird? https://www.instagram.com/p/CckUnH7D5hy/?utm_source=ig_web_copy_linkhttps://labourbehindthelabel.org/report-tailored-wages-uk-2019/
#52 Ein gemeinsames Ziel, zwei konträre Ansätze
Im Gespräch mit Serial-Entrepreneurin Verena Benz
Verena Benz und ihr Label Lovjoi kennen die meisten von den Modemessen aus Berlin. Aber wer wusste, dass Verena zunächst einen Bio-Supermarkt leitete und inzwischen Geschäftsführerin einer Holding mit mehreren Mode- und IT-Firmen ist? In dieser Podcastfolge stellt Verena die fünf Unternehmen ihrer Holding vor. Gemeinsam mit Henning von MELA, diskutiert Sie über Herausforderungen und das Spannungsverhältnis von Mode und Nachhaltigkeit. Während Verena für ihre Holding den Grundsatz vertritt "Wenn es noch nicht perfekt machbar ist, dann machen wir es trotzdem" erklärt Henning für MELA "entweder wir erarbeiten uns die nachhaltigste Lösung oder wir lassen es ganz". Ein gemeinsames Ziel: mehr Nachhaltigkeit in der Modeindustrie mit zwei konträren Ansätzen. Es wird also wieder mal spannend! Mehr Infos zu unserem Gast Verena findest du hier:https://www.linkedin.com/in/verena-paul-benz-5b55741a0/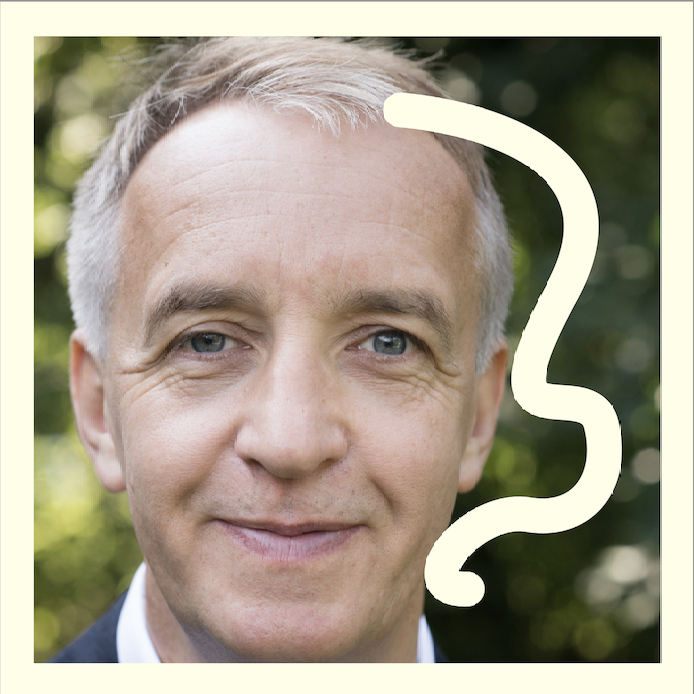 #51 WELEDA: Wie schafft man es, nachhaltig zu wachsen?
Interview mit Stefan Siemer (Head of Corporate Sustainability)
Dr. Stefan Siemer ist als Head of Corporate Sustainability verantwortlich für das Thema Nachhaltigkeit bei Weleda. In dieser Folge tauchen wir tief ein in die Nachhaltigkeits- und Wachstumsdebatte. Mit seinen 100 Jahren Firmengeschichte hat Weleda es geschafft nachhaltig zu wachsen. Wie ist das gelungen und wie kann ein Unternehmen wachsen und gleichzeitig innerhalb des 1,5° Grad-Ziels bleiben? Spielt Zeit beim Thema Wachstum eine essenzielle Rolle? Diese und viele weitere spannende Fragen haben wir mit Stefan diskutiert. Alle Infos zu unserem Gast Stefan und der Weleda AG findest Du hier:www.weleda.dewww.instagram.com/weleda_ag/www.linkedin.com/in/stefan-hermann-siemer/
It is worthwhile to visit regularly!
Twice a month new episodes of the
MELA Podcasts are published.