Der MELA Podcast
"STEP INTO THE FUTURE" is the podcast of MELAWEAR, addressing fashion, sustainability and social change. This is where the sustainable fashion company shares its knowledge, its own corporate philosophy, first-hand practical experience and provides insights into the textile industry. Discussions are held with players who actively deal with the topic of sustainability in various facets.
#58 Konflikte lösen mit Gewaltfreier Kommunikation
Interview mit Dr. Matthias Behrens
Wer kennt es nicht? Konflikte entstehen überall, da wo wir mit Anderen interagieren; an der Arbeit, in der Schule oder auch Zuhause. Dennoch kann der Umgang und Ausgang von Konflikten ganz unterschiedlich sein. Woran liegt das? Wie kann ich eine Situation sachlich darstellen? Und erst im nächsten Schritt meine Gefühle und Bedürfnisse, die aus der Situation heraus entstanden sind, so erläutern, dass sich mein Gegenüber nicht angegriffen fühlt. Konstruktiv aus meinen Gefühlen und Bedürfnissen heraus meinem Gegenüber einen Wunsch äußern und ihm oder ihr so die Möglichkeit geben auf meine Bedürfnisse einzugehen. Genau das ist heute das Thema unserer Podcast Folge, in der wir das Thema Gewaltfreie Kommunikation sehr praktisch erklären und unser Coach Dr. Matthias Behrens Tipps und Anregungen zum Thema gibt. Weitere Infos zu dem Thema findet ihr hier:Marshall B. Rosenberg - Gewaltfreie Kommunikation Liste der Gefühle und Bedürfnisse: https://www.gfk-plus.net/listen/index%20listen.htm
#57 Kooperation statt Konkurrenz
Im Gespräch mit Nina Lorenzen von den Fashion Changers
Unter dem Leitbild "Kooperation statt Konkurrenz" bieten die Fashion Changers schon seit Jahren eine Plattform für alle, die den Status Quo der Modeindustrie hinterfragen. In der heutigen Folge sprechen wir mit Nina Lorenzen, einer der 3 Gründerinnen von Fashion Changers, über die Konferenz zum Thema "Mode und Verantwortung", die vom 8. bis 10.11. stattfinden wird. Nina stellt uns spannende Konferenzthemen, zum Beispiel zum Thema "Wie kann man Kollektionen Größeninklusiver und Barrierefreier designen? vor und macht deutlich, warum es sich lohnt, teilzunehmen. Weitere Infos zur Konferenz findest du hier: https://fashionchangers.de/konferenz/Und Tickets gibt es hier: www.eventbrite.de/e/405817068777/?discount=MELAxFCKONFERENZ22Fotocredits: Livia Kappler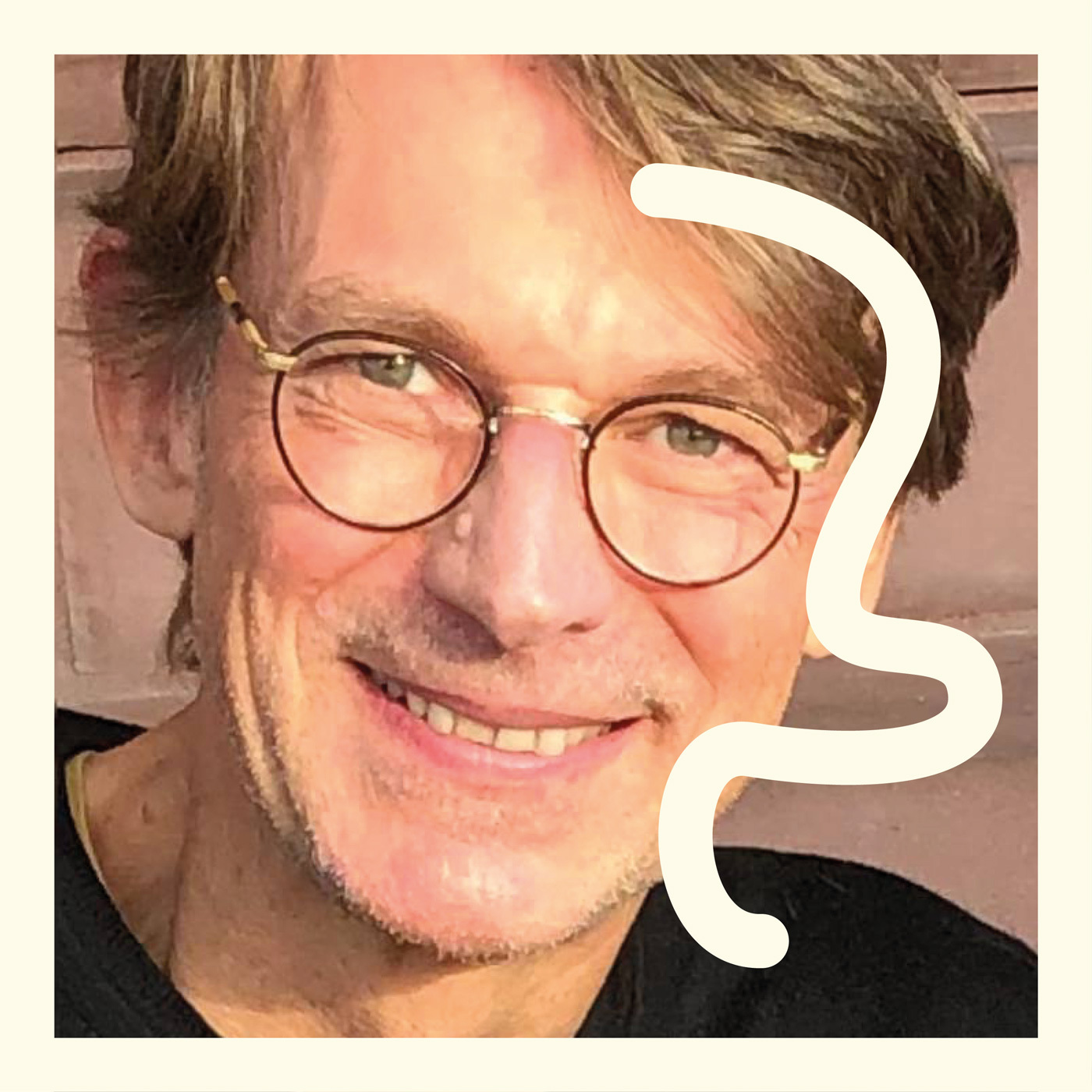 #56 Hierarchie der Kompetenzen und MELA's normativer new-work Prozess
Interview mit Dr. Mathias Behrens
Wie werden eigentlich in einem Unternehmen ohne klassische Hierarchien Entscheidungen getroffen? In unserer heutigen Podcastfolge sprechen wir mit Dr. Mathias Behrens, der uns seit über 2 Jahren bei einem normativen new-work Prozess begleitet. Mathias ist Philosoph und promovierter Theologe, Ex-Manager und inzwischen Coach von systemischen Transformationsprozessen. Er gibt uns Einblick in das Buch "reinventing organizations" von Frederic Laloux, in dem es um neue Formen der Zusammenarbeit in Organisationen geht. Außerdem geben wir Einblicke in unseren new-work Prozess bei MELA und erzählen, wie wir damit begonnen haben und wo wir heute stehen. Weitere Infos zu dem Thema findet ihr hier:Reinventing Organizations – Frederic Laloux
#55 Mela+ für unser Engagement in der Lieferkette
Warum unsere Kund*innen jetzt freiwillig mehr bezahlen können
Vor einigen Wochen haben wir die Kampagne MELA+ gelauncht und unsere Kund*innen können ab jetzt freiwillig 1 bis 10€ mehr auf MELA Produkte zahlen. Warum wir das machen und wie unser Engagement in der Lieferkette konkret ausschaut, erzählen wir euch in der aktuellen Episode.
#54 In the light of the climate crisis- Holding organizations & individuals accountable for their actions
Interview with Vivek Gilani
Todays episode is with our colleague Jonas who is chatting with his interesting and humorous friend Vivek Gilani, an environmental scientist, activist and sustainablity consultant from Mumbai. Vivek is spurring individual accountability to achieve a sustainable balance in global carbon emissions. For that he is creating a range of tools and solutions that enable citizens and institutions to measure their environmental impact and transform it through informed consumption choices. With his environmental agency CBalance Vivek has traveled with us to our shoe supply chain in Sri Lanka to measure the carbon footprint of our sneaker and to find out reduction potentials. Here the two will share insights and learnings from that journey.https://cbalance.in/
It is worthwhile to visit regularly!
Twice a month new episodes of the
MELA Podcasts are published.