Delivery with DHL GoGreen
Fairtrade & GOTS certified
We work according to the highest sustainability standards.
As innovation drivers, we at MELA are continuously working on making our textiles even more environmentally and socially compatible. We make no compromises when it comes to sustainability. It is therefore our mission to constantly develop new technologies, products and sustainable designs.
More info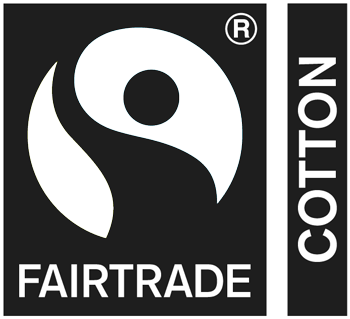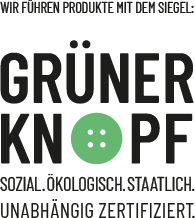 Buy fair fashion cheap? MELAWEAR makes fair fashion affordable
All MELAWEAR products not only contain 100% organic cotton, but are also particularly sustainable due to the Fairtrade Cotton Standard. Despite the high standards in the fair, organic production as well as the high quality, MELAWEAR products are inexpensive and cheap to buy. This makes sustainable fashion accessible to all and MELAWEAR can spread the concept of fair fashion with timeless basics and essentials. MELAWEAR is also working with Fairtrade Germany to establish the new Fairtrade Textile Standard, which covers even higher social standards throughout the textile supply chain.
Sustainable Fair Fashion from organic cotton online shopping.
MELAWEAR processes 100% organic ecological cotton in all products. The Global Organic Textile Standard (GOTS) is the world's leading standard for processing textiles made from organically produced natural fibers. All MELAWEAR products are GOTS certified. The GOTS certification guarantees production with the highest ecological guidelines to implement textile manufacturing in harmony with ecology. Thus, for our fair fashion collection, the use of harmful substances and pesticides is consistently avoided.
Buy sustainable fashion with timeless style online
High quality is the hallmark of our entire collection. With timeless Classics we manage to ensure the longevity of our products and at the same time with the highest standards of fair and ecological production. The casual clothing consists of fair and organic essentials, with which we rethink fashion. Fair fashion - timeless classics and basics
MELAWEAR - Fair Fashion | Sustainable Fair Fashion